This is a guide for my friend Britt before she goes to the Netherlands, but could be helpful for others.
9292
There is a national route planning app called 9292, available for Android and iOS. 9292 was the last part of a national phone number you could call to get trip planning directions, but is now a very helpful app. It is similar to Google Maps public transit planning, but I had a better time using 9292 when I was there last year. Each transport company has their own trip planner as well, when I wasn't using 9292, I used the train companies website (either NS or Arriva)
OV-Chipkaart
The bus and rail services in the Netherlands have a unified payment card system called OV-Chipkaart, which lets riders pay for buses and trains using a single card. You can fill up OV-Chipkaarts at train stations and bus hubs. If you load up your OV-Chipkaart with a bunch of cash, you can just hop on and off trains and buses without having to visit a ticket booth.
If you don't get an OV-Chipkaart, I know many of the bus lines have a credit card machine on board to buy a ticket, and there are machines at all train stations to buy tickets.
There are two kinds of OV-Chipkaart, a generic one and a personalized one, but both cost 7.50€.
For most travellers, getting the generic one would probably be best, and you can get one at vending machines at train and bus stations, and some shops. For more information about the generic OV-Chipkaart, see this page.
The personalized OV-Chipkaart also requires you to have an address in the Netherlands, Belgium, Luxembourg, or Germany. For complete information on the personalized, see this page.
Buses
There are several bus companies, but they are all very similar with operations.
The main way to get on a bus is to check in with your OV Chipkaart by placing your card against the RF reader, you will also scan your card the same on the way out, which looks something like this:
The other method when getting on is to pay with a credit card, but not every bus has a credit card machine, the driver will ask how far you're going so you need to know where your stop is, and you will be charged accordingly.
The bus lines have discounts, but they're more expensive and more advantageous for residents, not travelers. There's also more bus companies, so the number of companies you'd have to buy from is larger to get the discount subscription.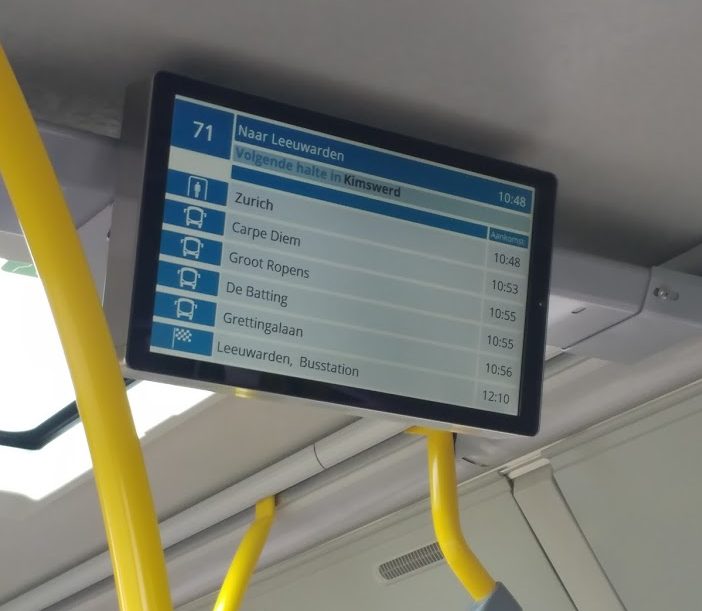 NS Trains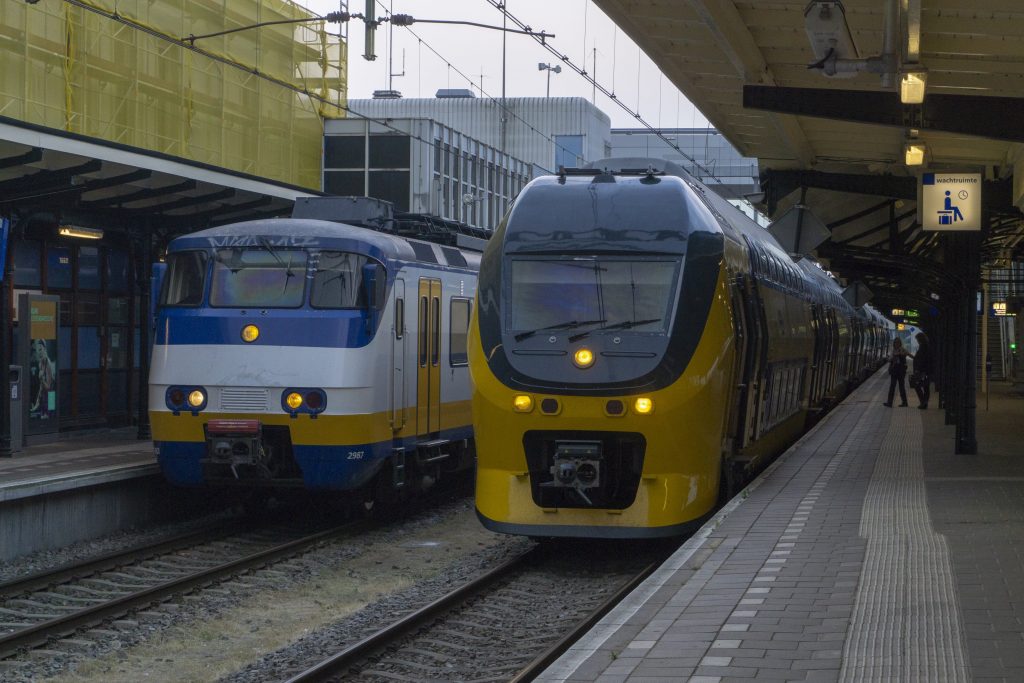 The largest train company in the Netherlands, NS is what you'll probably take in western Netherlands, which is where all the fun big city stuff is. It also has a pretty cool logo:
Tickets
You can buy a ticket at an automated machine at any train station that NS stops at, or you can go talk to a ticket agent located somewhere in the station. I will say it many times, 1st class isn't that special, just get a 2nd class ticket. You will buy a ticket for a specific time.
Boarding and Riding
[vrview img="https://garrettspeed.com/wp-content/uploads/2019/04/41955771425_df8c292590_o.jpg" width="100%" height="600em"]
When you try and go inside the station, there will be ticket readers like in many US subway systems, simply scan your OV-Chipkaart or individual ticket, and it should let you in. If there is a problem, find an NS employee or go to the ticket office. You will also have to scan your card or ticket when you leave the train station when you get to your destination to get out of the station.
Go to the platforms (spoor is Dutch for platform) and look for the train you need to take, and just go get on the platform. Each platform has a tv screen that will list the next train to arrive at the station, and then it will list all of the stations it will stop at. Make sure the station you are going to is listed.
There may be messages for where you need to stand, usually in cases when there is a shorter train than the platform. There are numbers suspended along the length of the platform, and signs might tell you to wait between 1, 2, and 3, this means the train will come to a stop at these numbered sections of a platform.
All NS trains are numbered with a 1 or a 2, this correlates with the class of your ticket, 1 is first class, and 2 is second class, as I'm suggesting you take 2nd class, get in on any car that has a 2 on it.
While on board the train, someone with a fancy uniform may come on and will be asking you (and everyone else) for your ticket. If you purchased a physical unique ticket or you used an OV-Chipkaart to get on, simply hand them the card or ticket, they'll scan it, and hand it back… as long as you paid. Some riders get aboard and haven't purchased a ticket, and they take their chances of getting caught by the ticket checkers, if they do get caught they get a fine.
Rush Hour and Off Peak Hours
Their website, as seen here, provides times as off-peak hours, where as a traveler, I would like to know when they consider rush hour, so I know not to travel then.
Rush Hour is 6:30am to 9:00am and 4:00pm to 6:30pm Monday through Friday.
Off Peak Hours are 6:30pm to 6:30am and 9:00am to 4:00pm Monday through Friday, plus weekends, and holidays.
Discounts
I previously provided incorrect information in this section, all of the discounts require a named OV Chipkaart and at least the Dal Voordeel must be purchased for a whole year, €60. Should you stay for a long period of time, it may be worth it, the 40% discount may add up. The original text is still here:
They have a discount program where you pay to get discounts on rides for a month. For the official page with most up to date rates, see this page.
The discount you will probably be interested in will be the Valley Benefit (Dal Voordeel), at 5€, it gives you 40% off weekends and not rush hour. If you were to travel from Amsterdam Schipol to a town like Alkmaar, one way it is 9.90€, 40% off is 5.94€, you saved 3.96€, the return trip would be over the 5€ cost you spent, plus you will probably take a few more trains around to see things elsewhere in the country.
If you are immune to jetlag, are really able to attack the day, and staying for a while, the Always Benefit (Altijd Voordeel) may be for you. I planned a whole bunch of things to do the last time I was in the Netherlands, and on my first day I didn't make it out of bed until noon, and the rest of the trip was equally tiring and late in the day outside rush hour.
If I were to live there, and I didn't have a car, I would probably get the Always Free (Altijd Vrij), if I had a car, I'd probably get the Valley Free (Dal Vrij) or Weekend Free (Weekend Vrij), depending on how much I'd really travel as a resident.
Some of the benefits also have an extra cost per month to get first class on every ride, first class isn't that special, 2nd class is still great.
NS International
With NS International you can travel to several of the surrounding countries and it seems to have really good prices, it has a separate website here. I traveled with NS International to and from Brussels from Amsterdam, and it was an NS train, but the website also lets you book on other train services such as the Eurostar to go to London or the Thalys to go to Paris.
Arriva Trains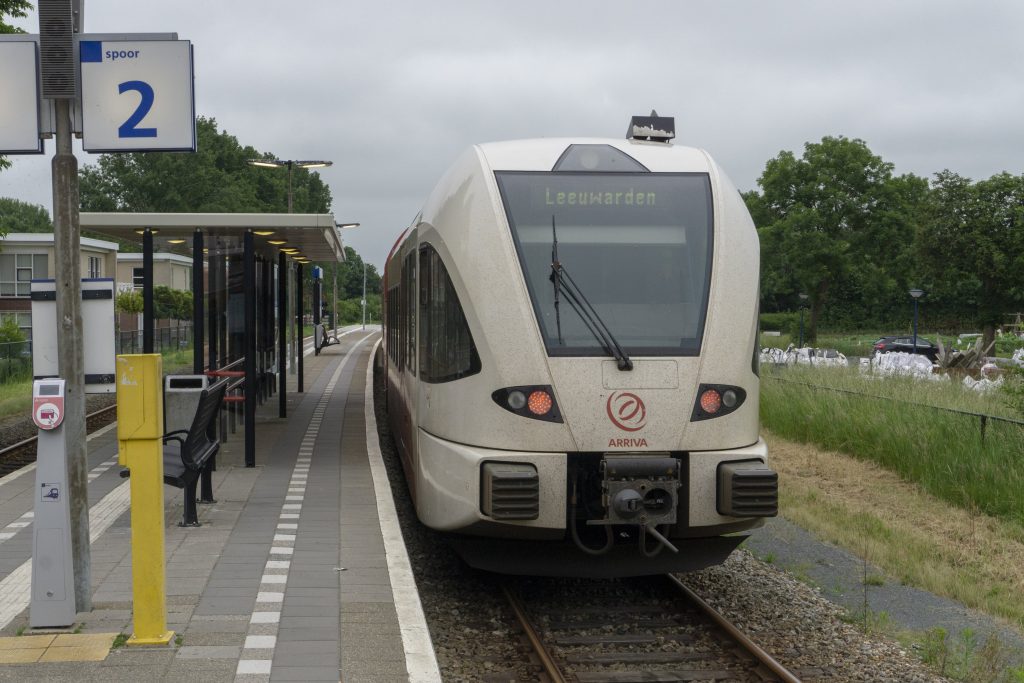 Arriva is the other major train company, it is a private train company, and runs trains in several other countries. I only took Arriva once, and that was between Leuwarden and Franeker, so I don't have too much information about travelling on these trains.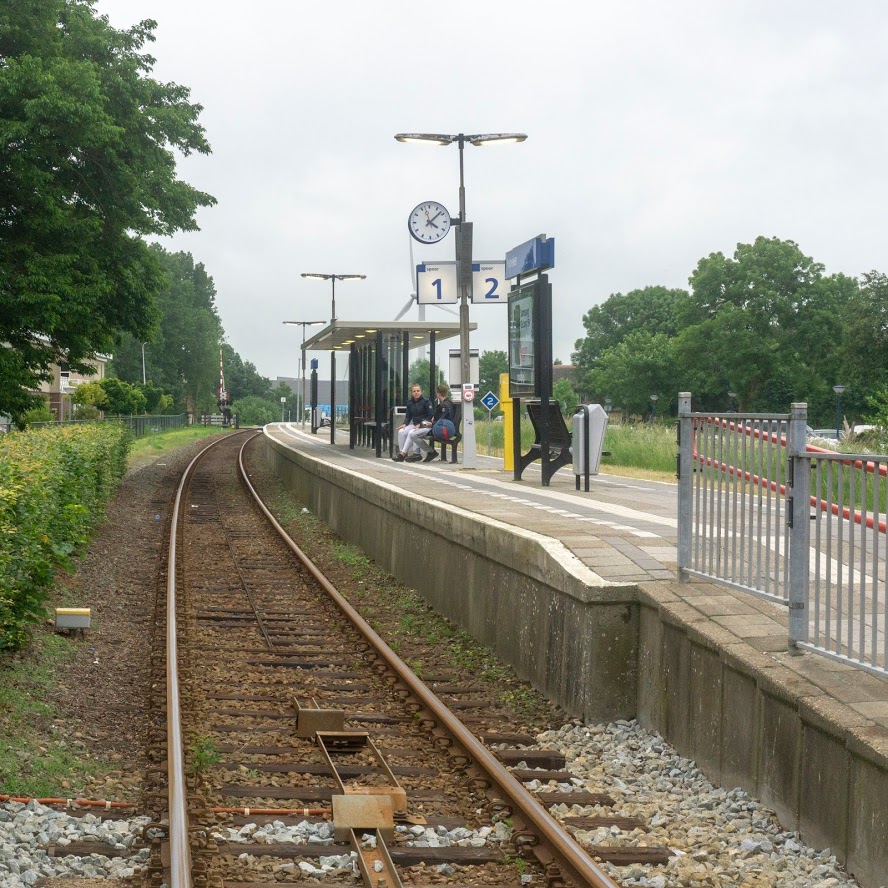 Discounts
Arriva discounts require you to have a personalized OV-Chipkaart, and the discounts appear to be best if you live in the Netherlands. To see their discounts and subscriptions see this page.